Conference General Chairs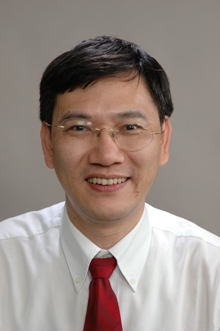 Prof. Minghui Hong
National University of Singapore, Singapore
Professor of the Department of Electrical and Computer Engineering at the National University of Singapore and Director of the Centre for Optical Sciences and Engineering, Fellow of the Singapore Academy of Engineering.
Professor Hong Minghui is a well-known scholar and leader in the field of laser optics, who has long been engaged in the research of laser micro-nano processing and detection technology, and has carried out international leading research in the fields of laser micro-manufacturing, laser cleaning, laser welding and optical inspection. He has presided over more than 50 industrial research projects, with 42 patents granted by the United States, Germany, Singapore and other countries; published more than 350 papers in international first-class academic journals, and co-authored 10 professional works.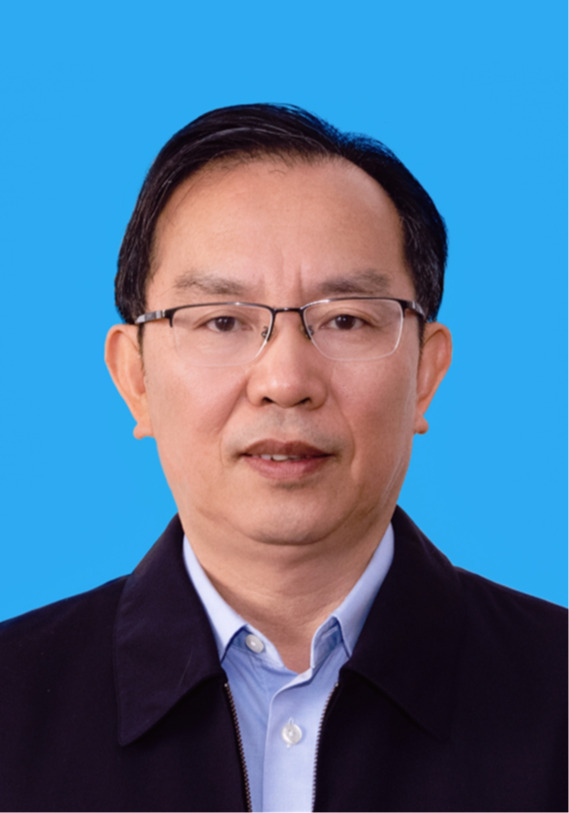 Prof. Hesheng Liu
East China Jiaotong University, China
Doctor of engineering, professor, doctoral supervisor, national candidate of the "New Century Millions of Talents Project", recipient of special allowance of the State Council,Prof. Liu is currently the Party Secretary of East China Jiaotong University. He is the cross-century academic and technical leader of the main disciplines in Jiangxi Province, the leader of the young and middle-aged disciplines in colleges and universities in Jiangxi Province, and the leader of the scientific and technological innovation team of colleges and universities in Jiangxi Province. Adjunct Professor and Doctoral Supervisor of Mechanical Design and Theory of Shanghai Jiao Tong University, Professor of Nanchang University and Doctoral Supervisor of Materials Processing Engineering, Mechanical Electronic Engineering, Mechanical Design and Theory, Advanced Materials Preparation Technology. He is a member of the editorial board of Journal of Applied Basic and Engineering Sciences, Rubber and Plastic Technology and Equipment, Education Academic Monthly, and a member of the Technical Committee of the National Rubber and Plastic Design Technology Center.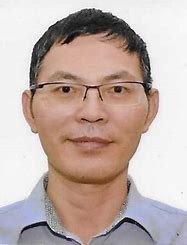 Prof. Yinquan Yu
East China Jiaotong University, China
Director of Institute of Intelligent Manufacturing and Precision Machining, East China Jiaotong University. Scientist in ASTAR in Singapore, Fellow of SAS, Senior member of IEEE, Singapore executive committee member ASME, Senior member of IES and IES-CHIA mentor, Member of Asian automatic identification Association Technical Committee, reviewer of IEEE Journal of Transactions on Magnetics and IEEE Journal of Transactions on Industrial Electronics.
Prof. Yu have published more than 30 papers in the last 10 years in the international journals related to IEEE and ASME; served as peer-reviewer of several SCI international journals; appointed as project leader and participated in the completion of 13 ASTAR & DSO funded research projects, with 5 software copyright awards, 7 Foregin Patent Authorizations, 2 of which were purchased by MARVELL, the largest chipmaker in the US.
Academic Committee Chair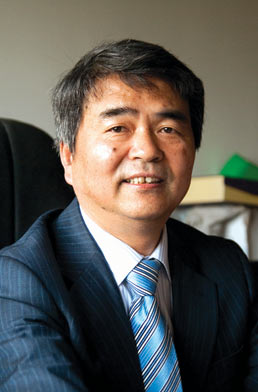 Prof. Jianrong Tan
Zhejiang University, China
Mechanical engineering expert, academician of the Chinese Academy of Engineering, Qiushi Distinguished Professor and doctoral supervisor of Zhejiang University. In 1994, he was funded by the first National Science Foundation for Outstanding Young Scholars, promoted to doctoral supervisor in 1995, served as the head of the Mechanical Department of Zhejiang University in 1996, was elected academician of the Chinese Academy of Engineering in 2007, and was appointed as the dean of the School of Mechanical and Electrical Engineering of China University of Mining and Technology in 2010. TProf. Tan is mainly engaged in mechanical design and theory, digital design and manufacturing research. On November 3, 2021, the project "Key Technologies and Applications of Machine Design and Manufacturing Process of High-performance Gantry Machining Center" presided over by Tan Jianrong won the second prize of the 2020 National Technological Invention Award.
Technical Program Committee Chair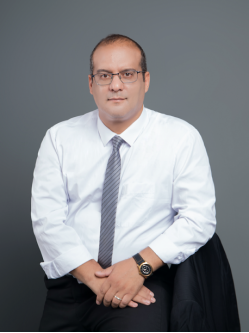 Prof. David BASSIR
French University of Technology and Senior Researcher at Centre Borelli, University of Paris-Saclay, ENS-Cachan, France.
David BASSIR is as Professor at the French University of Technology and Senior Researcher at Centre Borelli, (UMR-CNRS), University of Paris-Saclay, ENS-Cachan, France. He holds a Master and a PhD degree in structural optimization from the University of Franche-Comte (France), with the most honorable mention. Previously, he was the Dean of the University of Technology (IUT) at the University of Lorraine (France), Consult for Science and Technology at the French Embassy in China, General Director of Research at the ESTP-ENSAM (Paris) and Space Craft engineer at GECI Technology in different Space Agencies such as Arianespace (France) and Matra Marconi Space (Astrium Group). He joined the French University of Technology as associate professor in 2001 and then was qualified as Full professor in 2009. Prof. Bassir hold Doctor Honoris Causa title and was invited as visiting professor in top universities and institutes such as (TUDelft (NL), Shanghai Jiaotong (Shanghai), Northwestern Polytechnical University (Xian), University of Oviedo (Spain), Chinese Academy of Sciences (Guangzhou), … etc). He has published over 150 papers in journals, books and conference proceedings, including more than 50 Sci. journals. He also supervised over 15 Phd. and 50 Master degrees. Most of his students have won best paper awards at conferences. And all of them are now either full professor in high ranked universities or well-known companies.
Prof. Bassir serves as or chairman or active member of various expert committees in many international organizations and highly estimated scientific societies. He is also acting as editor-in-chief and guest editors in different journals. Since 2012, he is the president of the well-recognized Sino-French Association for Sciences and Technology. In 2021 he was awarded a top 5% scientific award from the French ministry of high education and research.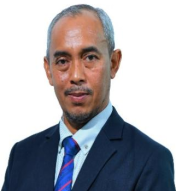 Prof. Dr. YUSRI Yusof
Universiti Tun Hussein Onn Malaysia (UTHM),Malaysia
Dr. YUSRI Yusof is Professor in the Faculty of Mechanical and Manufacturing Engineering at the Universiti Tun Hussein Onn Malaysia (UTHM). He has a PhD in Manufacturing, which he obtained from the University of Loughborough, United Kingdom in the year 2007. Dr. Yusri has had over 22 years' experience of teaching in higher education. Dr Yusri has been invited 30 times as Keynote speaker local and International Conference and also served as International Committee almost 50 conferences in his area for the last 5 years. Dr. Yusri has multidisciplinary research interests and his main areas of research are CAD/CAM and STEP-NC. He has published more than 50 international technical papers, mainly in CAD/CAM and advanced manufacturing. Dr. Yusri lead about 20 grant research project involved almost RM2 million under Sciencefund (MOSTI), Prototype Research Grant (PRGS), Fundamental Research Grant (FRGS) and Internal Research Fund under Intelligent Manufacture for STEP-NC Compliant Machining projects. He has served as the Editorial Board of the International Journals and currently involved in several international bodies such as, International Association of Engineers (IAENG), Senior member of the Science and Engineering Institute (SCIEI), The World Academy of Science, Engineering and Technology (WASET) Scientific and Technical Committees, editorial & reviewers boards on Natural and Applied Sciences and Senior member of the International Association of Engineering Technology (IAET).
Organizing Committee Chairs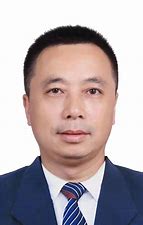 Prof. Qian Xiao
East China Jiaotong University, China
Dean of the Graduate School, representative of the 15th Party Congress of Jiangxi Province. Prof. Xiao is a distinguished professor of "Jinggang Scholar" in Jiangxi Province, outstanding talent of East China Jiaotong University, the director of the Key Laboratory of Vehicles and Equipment of the Ministry of Education, the deputy director of the State Key Laboratory of Performance Monitoring and Guarantee of Rail Transit Infrastructure jointly built by the province and the ministry, the director of the KEY Laboratory of Vr in Nanchang Rail Vehicle System Training, and the director of the Research Center of Rail Vehicle Operation and Maintenance Technology and Equipment of East China Jiaotong University. Prof. Xiao has presided over 3 national self-science funds, 5 provincial and ministerial projects, published more than 40 papers included in SCI and EI, won 3 provincial and ministerial awards such as the first prize of provincial scientific and technological progress, with 6 authorized invention patents, more than 20 software copyrights, and transformed 3 achievements.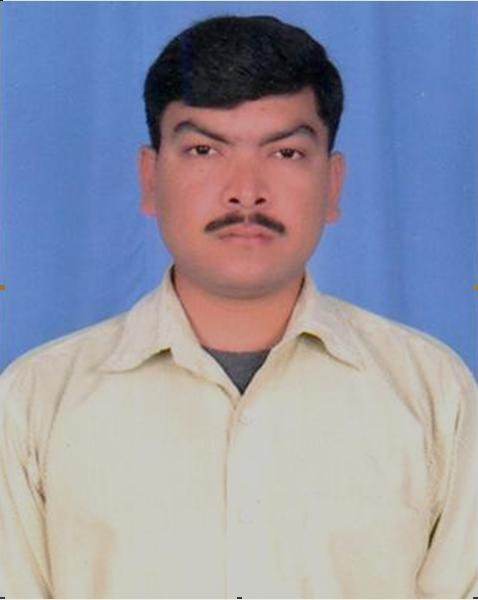 A.Prof. Akhilesh Kumar Singh
Aditya College of Engineering & Technology, India
Dr. Akhilesh Kumar Singh, Associate Professor, Mechanical Engineering Department, Aditya College of Engineering & Technology, Surampalem, East-Godavari District, Andhra Pradesh -533437, India. He graduated in Mechanical Engineering B.E. in 2008 and M.Tech. in 2011 from BRCM CET, India and a PhD degree in 2017 from the National Institute of Technology Agartala, India. He is a researcher, and his areas of research interests are • Advance in welding techniques and Green Energy • Design and fabrication of new equipment, tool, and techniques and their modification for society and research purposes • Modeling and Optimization of image processing approaches • Environmental problems such as humidity, etc. He has more than 13 years of teaching, research and industry experience. He has published 05 patents in different areas and published several research papers in various journals. He is a life member of IWS & IEI. He also has GUINNESS WORLD RECORDS "Most people folding Origami sculptures simultaneously at NIT Agartala, Tripura, India on 24th January 2017".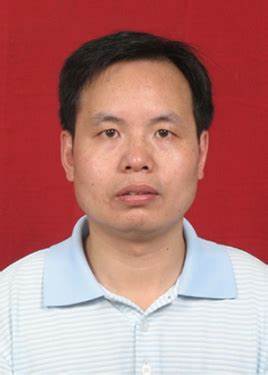 Prof. Guoliang Hu
East China Jiaotong University, China
Dean of school of Mechanical and Electrical and Vehicle Engineering of East China Jiaotong University, vice chairman of the academic committee of East China Jiaotong University, editorial board member of Journal of East China Jiaotong University and Magnetic Materials and Devices magazine, and special committee member of Modern Manufacturing Engineering magazine.

Prof. Hu has presided over and completed 6 national natural science foundation projects, more than 20 provincial, departmental and enterprise horizontal projects, published more than 180 core journal papers, including more than 60 SCI and EI searches, authorized 21 invention patents, published 2 academic monographs, compiled 5 textbooks, guided 9 undergraduate students to outstanding graduation design papers, guided 11 master's degree students to obtain national scholarships, 10 excellent master's theories at the university level, and 8 outstanding master's at the provincial level. As the first completer, he won 2 third prizes of Jiangxi Provincial Technological Invention Award and 1 first prize of Jiangxi Provincial Higher Education Science and Technology Achievement Award.
Academic Committee Members
Academician, Peigen Li, Huazhong University of Science and Technology, China
Prof. Shilong Wang, Chongqing University, China
Prof. Erping Li, Zhejiang University, China
Prof. Fangfang Jian, Henan University of Science and Technology, China
Prof. Liang Gao, Huazhong University of Science and Technology, China
Prof. Jie Zhang, East China University, China
Prof. Xiaoqi Chen, Swinburne University of Technology, Australia
Prof. Yaguo Lei, Xi'an Jiaotong University, China
Prof. Ji Wang, Ningbo University, China
Prof. Suiran Yu, Shanghai Jiaotong University, China

Prof. YongHong Peng, Manchester Metropolitan University, UK
Prof. Shanyong Zhang, Southwest University, China
Prof. Fengzhou Fang, Tianjin University, China

Prof. Hua Li, Nanyang Technological University, Singapore
Prof. Ya Guo, Jiangnan University, China

President, Guisheng Zong, Shandi Technology, China
Prof. Qian Xiao, East China Jiaotong University, China
PhD. Kunpeng Zhu, Advanced Manufacturing Technology, Chinese Academy of Sciences, China
Organizing Committee Members
Prof. Deping Yu, Sichuan University, China
Prof. Wenjie Chen, Anhui University, China
Prof. Qiong Wu, Nanjing Tech University, China
Chief Scientist, Weiwei Huang, Suzhou Industrial Technology Research Institute, China
Prof. Kejin, Nanjing University of Aeronautics and Astronautics, China
A Prof. Qiping Chen, East China Jiaotong University, China
A Researcher, Juliang Wang, Donghua University, China
PhD. Zhao Zhao, University of Magdeburg, Germany
Prof. Pulin Li, Zhengzhou University, China
Prof. Xuesheng Pei, Henan University of Science and Technology, China
Prof. Minbo Li, Fudan University, China

Prof. Xiaogang Liu, Wuhan University of Technology, China
Dr. Meng Zhao, University of Magdeburg, Germany
Dr. Aamir Nawaz Dera Ismail Khan, Pakistan